As many of you are fully aware, the COVID-19 virus, better known as coronavirus, has begun to impact the United States. Regardless of whether you believe the virus is being over-hyped or that more strict precautions need to be adhered to this pandemic is affecting everyone's lives either through sickness or the closures to preserve public safety that are an inconvenience to our daily routines. What started off as a widespread illness in China has gone global becoming a pandemic and dividing members of the public as to how seriously the illness should be taken. The prominence of the illness has lead to the cancellation or closure of sporting events and public gatherings nationwide. This, of course, includes the world of cinema as the past 48 hours have seen a slew of announcements postponing big-budget productions from entering theaters with fears that the virus will significantly impact box office returns as well as the audience experience and as a way for Hollywood to support the requests of medical professionals and lawmakers to avoid large gatherings. In an attempt to keep my readers informed and maybe do my part to raise awareness for what has become a global health emergency I wanted to run down the movies that are being rescheduled and share my thoughts on the crisis at hand.
First off before we get to the films that are being moved as a result of the virus, I want to say that I started off as a skeptic to this whole health scare. As a journalist who has studied the impact that social media and "fake news" has on public perception I truly believed, and to some extent still do, that much of this situation is being exaggerated for dramatic effect. But it's important to remember that this is still a very real issue and I am not a medical professional. For me to sit here and to say that you shouldn't heed the warnings of medical professionals whose jobs and specialties revolve around providing healthcare and public awareness information would be asinine. I'm a writer and movie critic/blogger it's not my place to try and inform or misinform people about the truth or lack thereof behind this global situation. I can only share my own thoughts on what I am doing and choose to do and why I believe it is the right decision for me and others. I will admit though that my original skepticism came from my belief that the media does, more often than not, bend stories and force them down viewers throats to satisfy the need for advertisers and viewership. This situation though feels very real weeks later and has given me pause to reassess how I looked at it. While I, a relatively healthy 30-year-old with no known immune deficiency, might be spared if I do happen to be a carrier and I am responsible for spreading it to more vulnerable populations I don't know if I could live with that knowledge personally.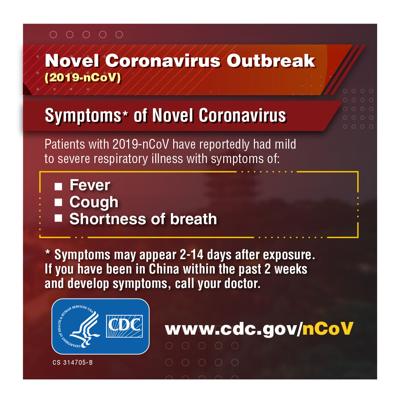 So, having traveled to and from Florida in the last month, I personally have decided in the wake of this pandemic to halt my moviegoing ventures for at least the rest of March 2020 and limit my own appearances in public. The theater I go to tends to host a large population of both children and senior citizens neither of which I would like to infect should I be a career. I personally have no symptoms, but I am taking the same precautions many are and, let's face it the many movies being rescheduled don't really make going to the cinema that enticing right now anyways. I say this not to brag or to sound high and mighty, I say this to implore all of you to be safe and considerate in a world where it's all to easy to be self-serving and cynical about what is going on here. Please be aware that regardless of what you believe, this virus is real, it is taking lives, and you can be part of the solution not by panicking, debating and assuming, but by simply being aware and taking precautions for your own personal health and the health of those around you. We are all in this together and we should act like it and as much as I enjoy going to movies I made the personal decision to ensure my own personal health and the well-being of others before I risk spreading anything to someone else. I have provided a picture from the CDC above of the symptoms of the virus and I do implore anyone who feels they have fallen victim to the illness to consult a medical professional but please be aware that doctors are overwhelmed by the situation more than probably anyone else so be patient and be safe. Reviews of theatrically released films will resume here on Cinema Spotlight in late March or early April assuming things don't get worse. For now, I will turn my focus to movies that aren't on the big screen, Netflix releases and the like, and continue to review a few features I may have missed during the first two and a half months of 2020.
So now that I've said my peace, the other half of this post is meant to educate you on the films that are being moved to avoid compromising the coronavirus awareness campaign and to ensure crowds can enjoy the film properly and without concern. The first major announcement came last week when MGM announced that the newest James Bond film "No Time to Die" will forgo its April release and move to November. This was an early sign of things to come as just two days ago Sony followed suit surrendering its coveted Easter weekend release of "Peter Rabbit 2: The Runaway" and moving that film to August 7. Both movies are reported to be heavily internationally driven and with theaters closing in both China and Italy the shift should have been somewhat expected.
But then came todays announcements that saw two massive upcoming releases moved from the calendar, including one set for release next week. "A Quiet Place: Part II" was set to hit theaters next weekend including a double feature showing with the original film the Wednesday prior. Instead the film will be delayed indefinitely due to the coronavirus scare with director John Krasinski releasing a statement on social media thanking fans for their patience in the matter.
"One of the things I'm most proud of is that people have said our movie is one you have to see together. Well due to the ever-changing circumstances of what's going on in the world around us, now is clearly not the right time to do that. As insanely excited as we are for all of you to see this movie…I'm gonna wait to release the film til we CAN all see it together."
While "A Quiet Place: Part II's" release date is now pending, Universal's "Fast & Furious 9" has a new release date after the studio made the shocking announcement to abandon the Memorial Day weekend in 2020. Universal rescheduled the film for an April 2021 release, almost a year past its original release date. Universal Studios Entertainment released a statement announcing the move acknowledging the film's dependence on the global marketplace.
"While we know there is disappointment in having to wait a little while longer, this move is made with the safety of everyone as our foremost consideration. Moving will allow our global family to experience our new chapter together."
Then came another batch of announcements later in the day from Disney which is now moving the release of three films from the April lineup. As many expected, the first move is the "Mulan" live-action remake which had a huge stake in Chinese audiences and was slated for a late March release. No date has been announced for the movie's new release schedule as Disney is likely awaiting the impact of the coronavirus on China to slow down. Also "New Mutants", the final Fox-produced X-Men film acquired by Disney, is being moved AGAIN after being shelved several times before, and the horror movie "Antlers" has been removed from the April lineup. They also do not have specific release dates reset as of yet. In the following weeks Disney and Marvel also announced the postponement of the MCU film "Black Widow" to a yet-to-be-determined date.
Other notes are that several movie conventions and events, including the Tribeca Film Festival, have also been postponed or cancelled in response to the health concern. I will be updating this post regularly to include new announcements as I become aware of them. For now I leave you with this: please be safe, be considerate, be healthy, and, as always, I thank you for your continued support of Cinema Spotlight!